Lily and the team are multilingual: English, Vietnamese, Spanish and Chinese
Main Content
View Our Featured Listings
Welcome
It is with great pleasure that Lily Campbell and her team welcomes you to Califonia, and to their website. With years of experience in the market, they knows how crucial it is for you to find relevant, up-to- date information. The search is over. Their website is designed to be your one-stop shop for real estate in California.
This is the moment that you should enjoy the most; looking at the available properties in California; imagining yourself living in the home that you have always dreamed about. You don't want just another database that gives you rehashed property descriptions. You want to walk around the neighborhood from the comfort of your own home. You want to get a clear picture about life in California.
That is exactly what you get here. This website has been built with you in mind. From the highest quality property images to the most informative guides and blogs, she is here to make your home buying or selling experience smooth and stress-free.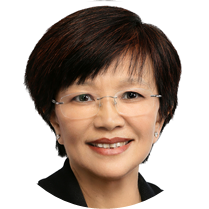 Lily Campbell
Testimonials

Worked with Lily on the sale of our home and the purchase of a smaller one story home. Our experience with Lilly and her team was excellent. Always kept us informed every step of the way. We would highly recommend Lily and her team as we are highly satisfied with our experience and results.
Best decision we made was to hire Lily Campbell to sell our home. This was a big decision for us as we have lived in the same home for 41 years and also needed to downsize to a smaller home. Lily sold our home and helped us buy our forever home. We listed on a
Thanks to both Lily and Cheryl, we were able to sell our father's home in Anaheim and netted for my dad more than our family ever dreamed of. My father's situation was unique and Lily and Cheryl overcame all obstacles and helped me every step of the way! Definitely will use Lily's services when we
What a joy it was to work with Lily and her team! She went above and beyond to make sure we had an easy, stress-free sale. Lily is extremely conscientious, prompt, professional, she made sure every question was answered, and she was on top of every detail. We really appreciated Lily and her team-agent, Michelle.
I went to Lily because she had done a great job for us when we purchased this house. It was only natural to go with her when I wanted to sell it and purchase another house...so we have been very happy with all 3 transactions.
We are very happy we hired Lily to sell our house! Lily and her team-agent, Cheryl were so easy to work with and they went above and beyond, doing more than any other agent would have. They took care of every detail, avoided obstacles, and came up with quick solutions to challenges along the way.
From our first meeting with Lily we were impressed with her professionalism, knowledge of the market and her sales strategy. We have worked with other realtors in the past both buying and selling homes and Lily raised the bar to a new level. In our initial meeting she presented a detailed plan to sell our
Working with Lily Campbell and her exceptional team was THE best decision we made when we chose to sell our house and upgrade to a larger home. Signing with Lily gave us the benefit of two agents. She and Lanh met any and every challenge we faced with superior knowledge, ability, and the conscientious wisdom