Lily and the team are multilingual: English, Vietnamese, Spanish and Chinese
Main Content
View Our Featured Listings
Welcome
It is with great pleasure that Lily Campbell and her team welcomes you to Califonia, and to their website. With years of experience in the market, they knows how crucial it is for you to find relevant, up-to- date information. The search is over. Their website is designed to be your one-stop shop for real estate in California.
This is the moment that you should enjoy the most; looking at the available properties in California; imagining yourself living in the home that you have always dreamed about. You don't want just another database that gives you rehashed property descriptions. You want to walk around the neighborhood from the comfort of your own home. You want to get a clear picture about life in California.
That is exactly what you get here. This website has been built with you in mind. From the highest quality property images to the most informative guides and blogs, she is here to make your home buying or selling experience smooth and stress-free.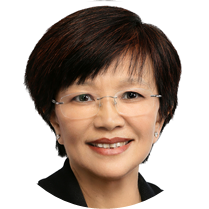 Lily Campbell
Testimonials

We had a wonderful experience with Lily. She was extremely helpful with the whole process. We highly recommend her. With Lily's help we sold our home within 5 days.
Lily and Michelle did excellent work on the selling of our home. They were both very attentive and kept us up to date through the whole process. They would return our phone calls promptly whenever we had a question. We wouldn't hesitate to use them again.
I have worked with Lily and her team on a number of transactions over the years. Lily takes the time to understand your needs and works very hard to at least meet if not exceed your needs. My 5 star rating says it all, Lily and her team are the best. Not only is Lily
Working with Lily and her team agent, Vera Cuno, was the best thing we could have done when selling our home. The whole experience was so comfortable, especially because we were able to communicate throughout the transaction in Spanish with Vera. They made sure all our needs were met and that we were happy with
Lily was very diligent in finding a home for our family and the unique situation we were in. There is no doubt in our minds that Lily would do anything and everything to ensure that we were treated with respect, fairly and had a sincere commitment to our situation. We would highly recommend Lily to
Lily and Cheryl were very helpful and very professional. They provided excellent service. We highly recommend them and would hire them again for our real estate needs.
Lily and team exceeded our expectations! Not only did we get quite a bit more that our asking price she kept us informed every step of the way. We received multiple offers and closed with no issues. I would definitely recommend Lily, Cabot and their entire team of professionals!
If you need to sell or buy your house in the city of Fountain Valley and neighboring cities look no further. Lily and her team is the best in the business. We have been a customer for 11 years with multiple transactions. Highly recommended and trusted realtor.