Lily and the team are multilingual: English, Vietnamese, Spanish and Chinese
Main Content
View Our Featured Listings
Welcome
It is with great pleasure that Lily Campbell and her team welcomes you to Califonia, and to their website. With years of experience in the market, they knows how crucial it is for you to find relevant, up-to- date information. The search is over. Their website is designed to be your one-stop shop for real estate in California.
This is the moment that you should enjoy the most; looking at the available properties in California; imagining yourself living in the home that you have always dreamed about. You don't want just another database that gives you rehashed property descriptions. You want to walk around the neighborhood from the comfort of your own home. You want to get a clear picture about life in California.
That is exactly what you get here. This website has been built with you in mind. From the highest quality property images to the most informative guides and blogs, she is here to make your home buying or selling experience smooth and stress-free.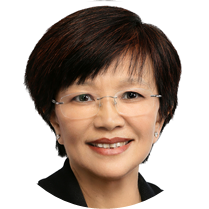 Lily Campbell
Testimonials

Our experience with Lily was all around positive. We got to work with Lily and her team agent, Cabot. They were the best--always patient and on top of their game! Their professionalism and efficiency made my selling experience all the better.
Choosing Lily as a realtor was a great choice as her reputation precedes her! The communication was very good and her knowledge of the market played to our advantage. My experience with Lily was very positive. She worked her hardest considering there were challenging circumstances. Her experience in real estate was a big plus and
Michelle is an amazing realtor! She is very attentive to you and to every detail throughout our home buying experience. She is extremely knowledgeable about real estate as well as home repairs. We were very confident throughout the whole process because she informed us of and explained each step. She is very dedicated to her
Excellent from start to finish with an impressive attention to detail. Always willing to guide & advise with utmost professionalism. Thank you, Lily & Cheryl!
A big change in life, selling my big Fountain Valley home to my children and buying a smaller place for myself. Working solely with Anthony Bui from Lily's team, I had a few important requirements: no stairs, close to my children, 2 car garage, and location, location, location. Working with one mortgage broker, we came
Kim Le at Lily Campbell First Team helped me with the purchase of my home. She was really helpful every step of the way. She was always on top of things from quickly responding to the seller to coordinating with my loan rep and escrow to make sure the loan goes smoothly as possible. She
I recently had the pleasure of working with Cabot Harvey from the Lily Campbell team. I have been in lending for nearly 18 years and I had a large list of agents that I could choose from to help my wife and I purchase our first home. I thought about it for a day and
This was our first experience selling a house. Lily Campbell and her associate, Michelle Serrano, were very helpful in answering all of our questions and concerns. Their knowledge regarding pricing, the process, staging were all spot on! Once the house was listed, it was a smooth and quick process. We received multiple offers and counter