Lily and the team speak English, Vietnamese, and Chinese
Main Content
View Our Featured Listings
Welcome
It is with great pleasure that Lily Campbell and her team welcomes you to Califonia, and to their website. With years of experience in the market, they knows how crucial it is for you to find relevant, up-to- date information. The search is over. Their website is designed to be your one-stop shop for real estate in California.
This is the moment that you should enjoy the most; looking at the available properties in California; imagining yourself living in the home that you have always dreamed about. You don't want just another database that gives you rehashed property descriptions. You want to walk around the neighborhood from the comfort of your own home. You want to get a clear picture about life in California.
That is exactly what you get here. This website has been built with you in mind. From the highest quality property images to the most informative guides and blogs, she is here to make your home buying or selling experience smooth and stress-free.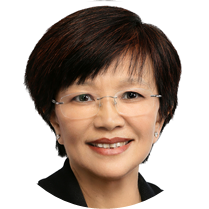 Lily Campbell
Testimonials

Well I met Lily in 1999. She sold my home in Garden Grove and found me an awesome deal on a house in Fountain Valley. Here we are, twenty years later I had Lily list my Fountain Valley home. This should tell you how happy I was working with Lily as my lifetime agent. Lily
I firmly believe that the Lily Camphell First Team is one of the best! She really cares about the seller and has an excellent understanding of the real estate market. She's very easy to contact and returns calls and emails within the hour. Mike Mack
Lily Campbell and Kim Le helped us sell our home and then to buy our new home. They met with in the evening so that it would better suit our schedules and stayed with us for several hours explaining the entire process and answering any questions we had. They came very prepared for the first
Lily and her team handled the sale of my house with the utmost knowledge, expertise and professionalism. I would definitely use their services again.
We worked with Lily and Cabot on selling a rental property in Huntington Beach and they were awesome to work with! The property needed quite a few repairs and termite work to get ready and they were instrumental in not only finding the right contractors (they had an already established "ecosystem" of professionals to draw
Lily Campbell and team member Kim Le were outstanding! We listed our home with them and the service the provided was professional, timely and responsive. They answered all our questions and sought input from us on all aspects of the sales process (price, timing, staging, scheduling and offers). Our experience was completely positive and we
Lily came prepared with comps of recent sales in the area. We discussed what my goals were in regard to selling of my home. She brought a suggested price and we agreed to list the house. Professional photos were taken for the listing. The house sold for over asking price, 13 offers, in four days.
Lily and her team were the best! House was sold in just one weekend! Lily was always there for my wife and I. Her team always got back to us to answer all our questions.