Lily and the team speak English, Vietnamese, and Chinese
Main Content
View Our Featured Listings
Welcome
It is with great pleasure that Lily Campbell and her team welcomes you to Califonia, and to their website. With years of experience in the market, they knows how crucial it is for you to find relevant, up-to- date information. The search is over. Their website is designed to be your one-stop shop for real estate in California.
This is the moment that you should enjoy the most; looking at the available properties in California; imagining yourself living in the home that you have always dreamed about. You don't want just another database that gives you rehashed property descriptions. You want to walk around the neighborhood from the comfort of your own home. You want to get a clear picture about life in California.
That is exactly what you get here. This website has been built with you in mind. From the highest quality property images to the most informative guides and blogs, she is here to make your home buying or selling experience smooth and stress-free.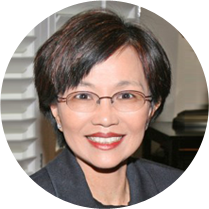 Lily Campbell
Testimonials

The best decision we ever made was to hire Lily to sell our home! Her marketing worked like magic and in less than one week we had 9 offers! Then Lily expertly negotiated with each offer and we ended up selling for ,000 over the asking price!! We are not only happy for the extra
A transaction in general can be very complicated. I appreciated the introduction Lily gave me about the process and the time she took out to explain everything and what to expect. Because Lily was always available, I didn't feel uncomfortable or frustrated about the process. I knew she would answer any of our questions. Everything
I liked working with Cabot! He kept his promises and made me feel like I could trust him. I also enjoyed working with Gretchen, Cabot's wife. They both worked hard to get the house ready. The whole process was a challenge. There was a lot of work that had to be done but whenever I
We were so satisfied with our experience with Lily and Michelle Serrano. We will definitely call the Lily Campbell Team the next time we need realtor services. All of our needs were handled is such a professional way and Michelle was responsive to every detail.
Lily and her team were very professional and responsive in every step of our home buying process. They have a knack for anticipating our needs and often provided solutions well beforehand. They work well as a team and are very experienced in every aspect you could ask from a realtor. Lily's marketing expertise, responsiveness, negotiation
The best thing about this transaction with Lily was her great customer service skills. She was very prompt and quick with answering any of my questions. It was such a great opportunity to work with Lily! She knows how to get things done quickly and accurately. Thanks for all your hard work!
Lily Campbell is highly motivated and is a real go-getter! Whether you're looking for a home or selling your home she or any of her well qualified agents in her office can do the job in no time flat. I listed my Fountain Valley home & in just a few weeks it sold for exactly
Lily and Michelle Serrano really outperformed their real estate services. Their staging especially, was designer quality. Sold in 15 days and closed within 30 days. Very professional and available to answer all questions day and evening. They work for their clients. Very excellent team.