Lily and the team speak English, Vietnamese, and Chinese
Main Content
View Our Featured Listings
Welcome
It is with great pleasure that Lily Campbell and her team welcomes you to Califonia, and to their website. With years of experience in the market, they knows how crucial it is for you to find relevant, up-to- date information. The search is over. Their website is designed to be your one-stop shop for real estate in California.
This is the moment that you should enjoy the most; looking at the available properties in California; imagining yourself living in the home that you have always dreamed about. You don't want just another database that gives you rehashed property descriptions. You want to walk around the neighborhood from the comfort of your own home. You want to get a clear picture about life in California.
That is exactly what you get here. This website has been built with you in mind. From the highest quality property images to the most informative guides and blogs, she is here to make your home buying or selling experience smooth and stress-free.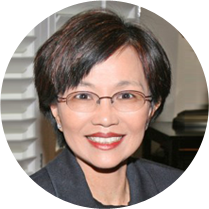 Lily Campbell
Testimonials

Lily did an outstanding job listing our property. She is amazing at what she does and is very detailed oriented. She is professional, extremely knowledgeable, and personable. Our listing was under contract in just one week on the market and was sold over asking price. Her exceptional negotiation skills shine above all. Lily was quick
We chose Lily Campbell because we knew she had an impressive sales track record and an in-depth, extensive knowledge of our community as a real estate market and as a place to live. We began the process about five months before the targeted sales date (early April), which gave us time to fix up our
Lily exceeded our expectations by selling our home exactly the way we wanted! We are so happy with the excellent service provided by Lily and her team agent, Leslie. We highly recommend Lily and her team to anyone buying or selling a home! Lily - worked very hard and found us the perfect buyer -
Lily was very confident that our place WOULD be sold and was very quick with processing the sale. It was nice to have that feeling of great relief and satisfaction--she "know how" about everything!
My transaction with Lily and Michelle was great! We had a little hiccup with the counter offer after the home inspection, however, Lily worked it out so I understood the situation. She negotiated on my behalf to make me comfortable with the outcome. I loved her strategy and negotiation skills. I was impressed at her
We knew working with Lily we would get the speed of service! There was fast interaction in showing properties, discussing needs, following through on questions, issues and concerns, etc. Even paper work was quick! We were lucky to have purchased such a wonderful home from the most meticulous seller and the most trusted real estate
Lily is by far the best real estate agent we have ever worked with. She is responsive and thorough to a point of amazement. But the key thing is that Lily knows Fountain Valley like know one else. If you are going to buy or sell your home in Fountain Valley, make sure you use
Lily and her First Team Agent: Cheryl Cupp helped me find my dream condo. They are very professional, hard working. Whenever I needed, they always made time to meet and satisfy my requests. Cheryl led me step-by-step to finish and understand the process of buying, borrowing a loan. Day or night, they were there to