Lily and the team are multilingual: English, Vietnamese, Spanish and Chinese
Main Content
View Our Featured Listings
Welcome
It is with great pleasure that Lily Campbell and her team welcomes you to Califonia, and to their website. With years of experience in the market, they knows how crucial it is for you to find relevant, up-to- date information. The search is over. Their website is designed to be your one-stop shop for real estate in California.
This is the moment that you should enjoy the most; looking at the available properties in California; imagining yourself living in the home that you have always dreamed about. You don't want just another database that gives you rehashed property descriptions. You want to walk around the neighborhood from the comfort of your own home. You want to get a clear picture about life in California.
That is exactly what you get here. This website has been built with you in mind. From the highest quality property images to the most informative guides and blogs, she is here to make your home buying or selling experience smooth and stress-free.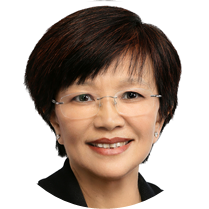 Lily Campbell
Testimonials

I recently moved here from Seattle and met Lanh Vu at a listing. After speaking to him and running to him at other open houses we've decided to take a chance with him and Lily's team. The experience was great even though finding a home was tough. We eventually found more than our dream home.
We had a most wonderful experience in selling our home with the Lily Campbell Team. Lily Campbell and Lahn Vu were very instrumental and supportive in every step. Lily shared her excellent ideas to prepare, stage and show our home which was so instrumental to sell. Lahn was awesome at handling communication with us and
Lily went above and beyond, completely exceeding my expectations. She sold my home above listing price and extremely quickly. She is the best, and I would definitely recommend her and her team.
Very happy to work with Lily team, especially Lanh Vu. He goes the extra mile to get the job done. Lily anh Lanh helped us to get our dream home also sold our 1st home in a week. I would recommend them to all my families and friends for their real estate needs. Thanks Lily
Lily and her team are the best! I came to an open house and was greeted by Lanh Vu who happened to be the listing agent. He showed me the house and was very friendly. He is extremely knowledgeable about the entire process from the start of buying a home to the end. After the
We had a wonderful experience with Lily. She was extremely helpful with the whole process. We highly recommend her. With Lily's help we sold our home within 5 days.
Lily and Michelle did excellent work on the selling of our home. They were both very attentive and kept us up to date through the whole process. They would return our phone calls promptly whenever we had a question. We wouldn't hesitate to use them again.
I have worked with Lily and her team on a number of transactions over the years. Lily takes the time to understand your needs and works very hard to at least meet if not exceed your needs. My 5 star rating says it all, Lily and her team are the best. Not only is Lily